At the last show we announced that we will be awarding a prize to the best drawn poster created by a fan for our Spaceland Residency!
The "strict" rules of the contest are as follows:
1) Poster must be drawn using the crayons provided at the next two shows - Nov. 16 and Nov. 23 - or the show that just happened on Nov. 9. Otherwise, you can just draw one at home. But no faxing or e-mailing it in. Poster must be delivered in person (not by proxy) to a member of the Happy Hollows, or one of their duly designated representatives, at Spaceland between the hours of 9PM - 2AM.

2) Limit one poster per week per person. If you are a twin, you can submit two per person. Triplets can submit three per person and so on and so forth.
*
We have not decided on a prize yet but be assured it will be something special! The winner will be announced at the final night of our residency. If the winner is not present, we will award the prize to the first runner up etc. etc.
Sarah announced the contest at our last show and here is what people have come up with so far: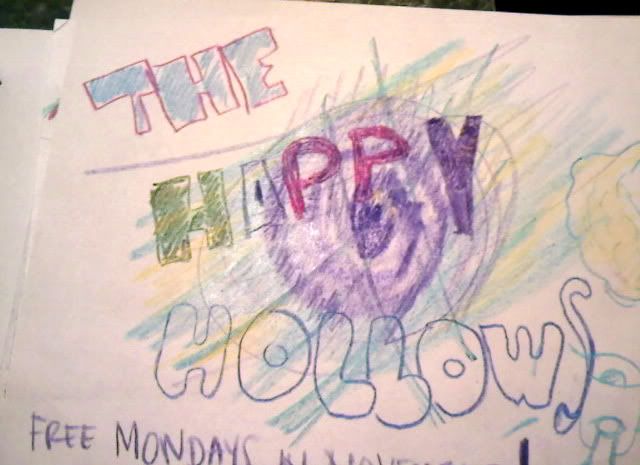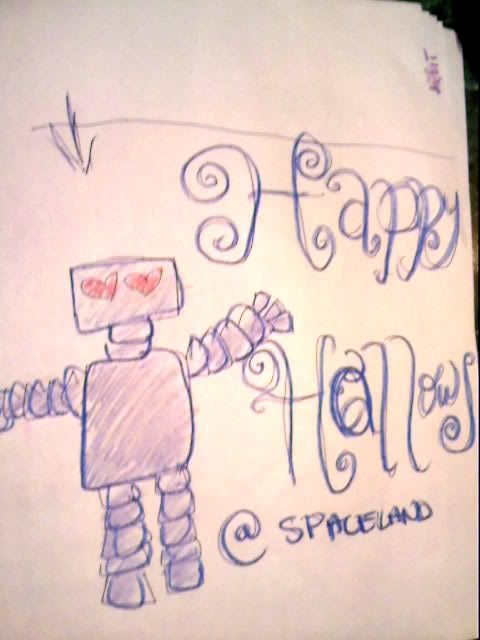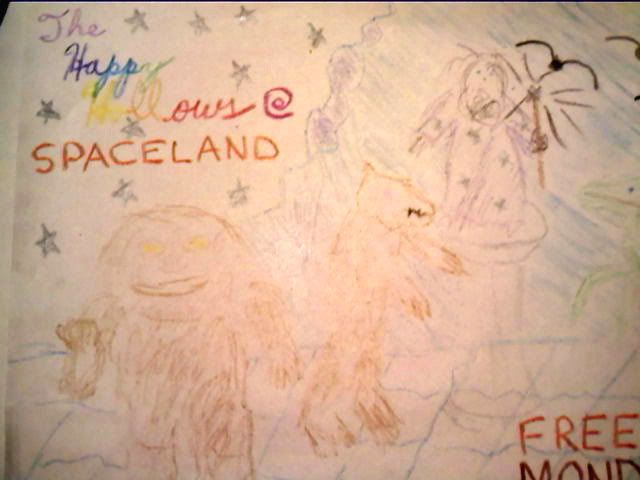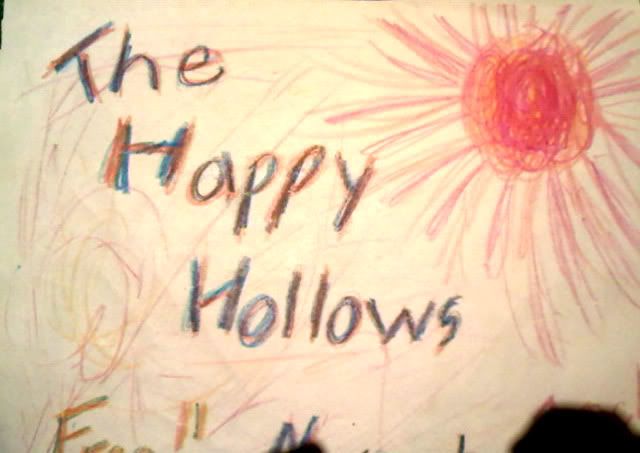 Here they are on the wall of Spaceland:
Here are some people working hard on posters: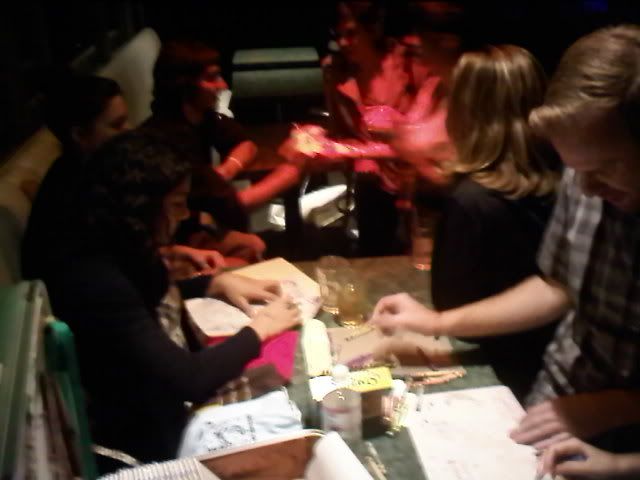 May the best poster triumph!
* Rules are subject to change at the whim of The Happy Hollows ;)